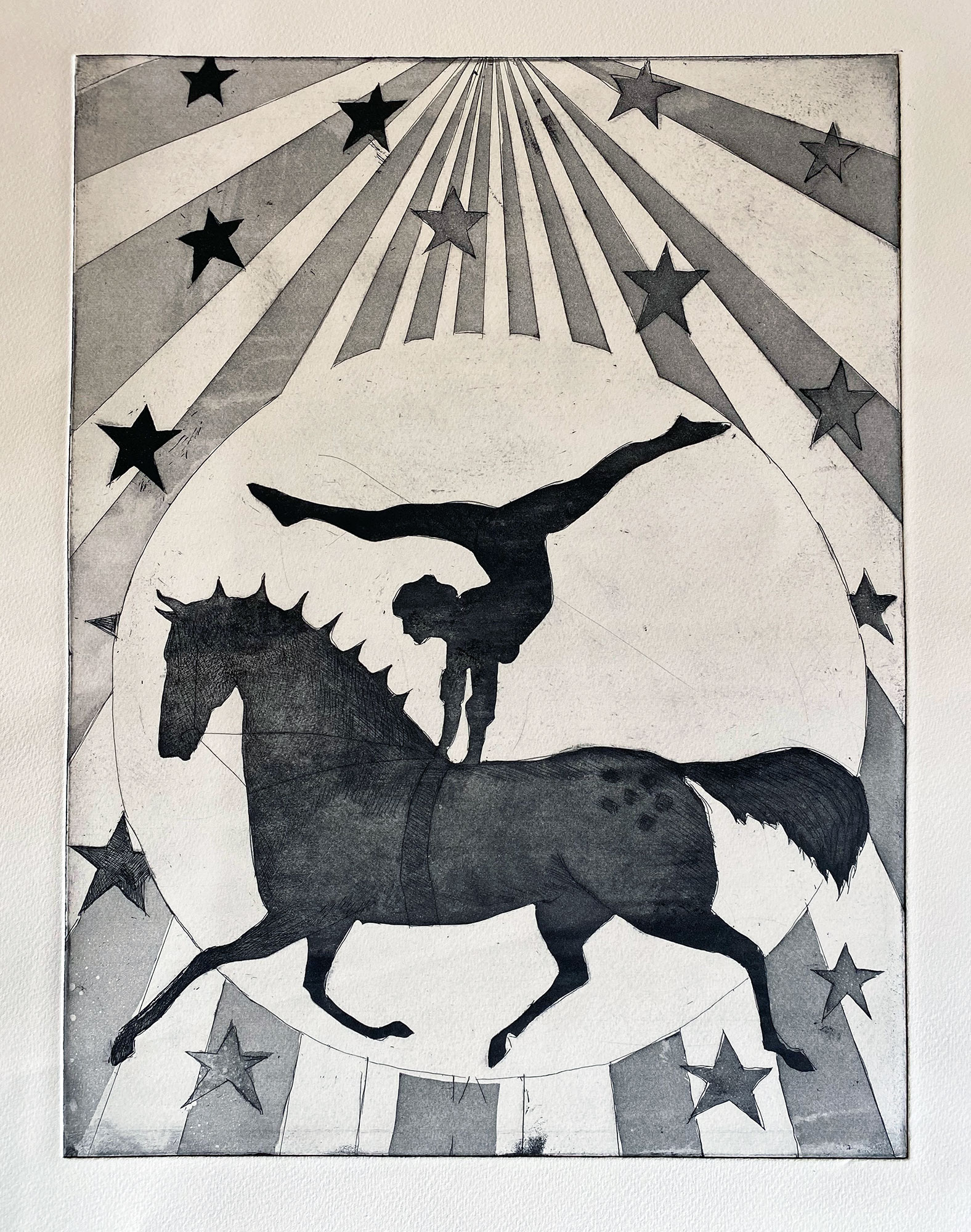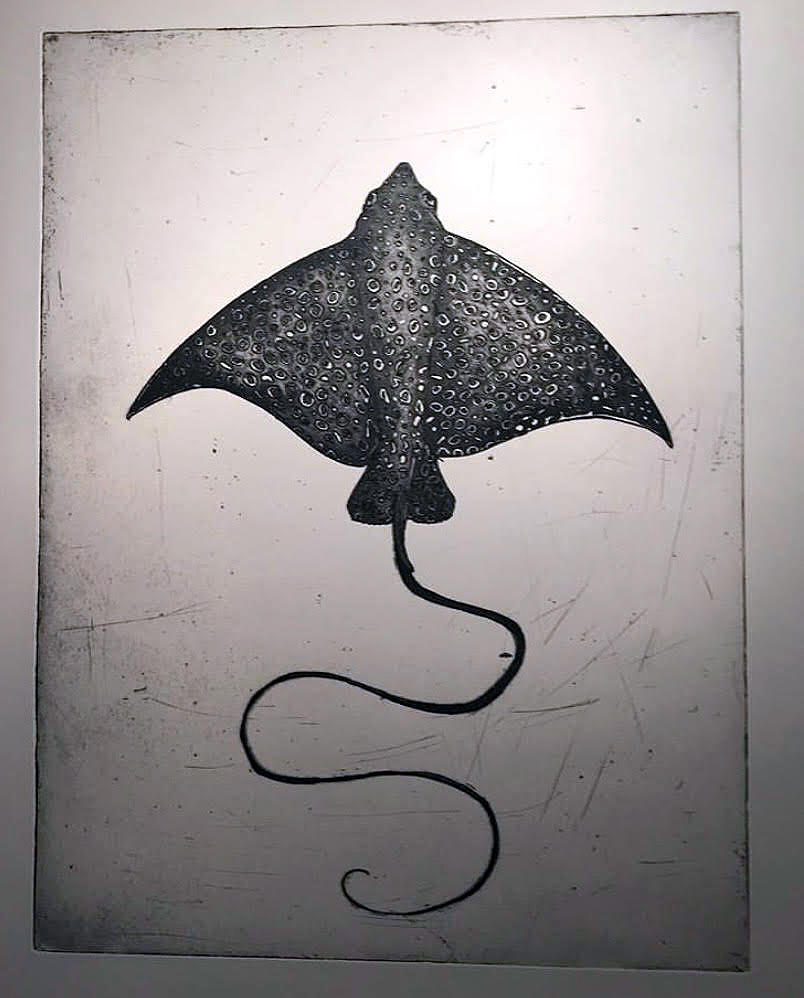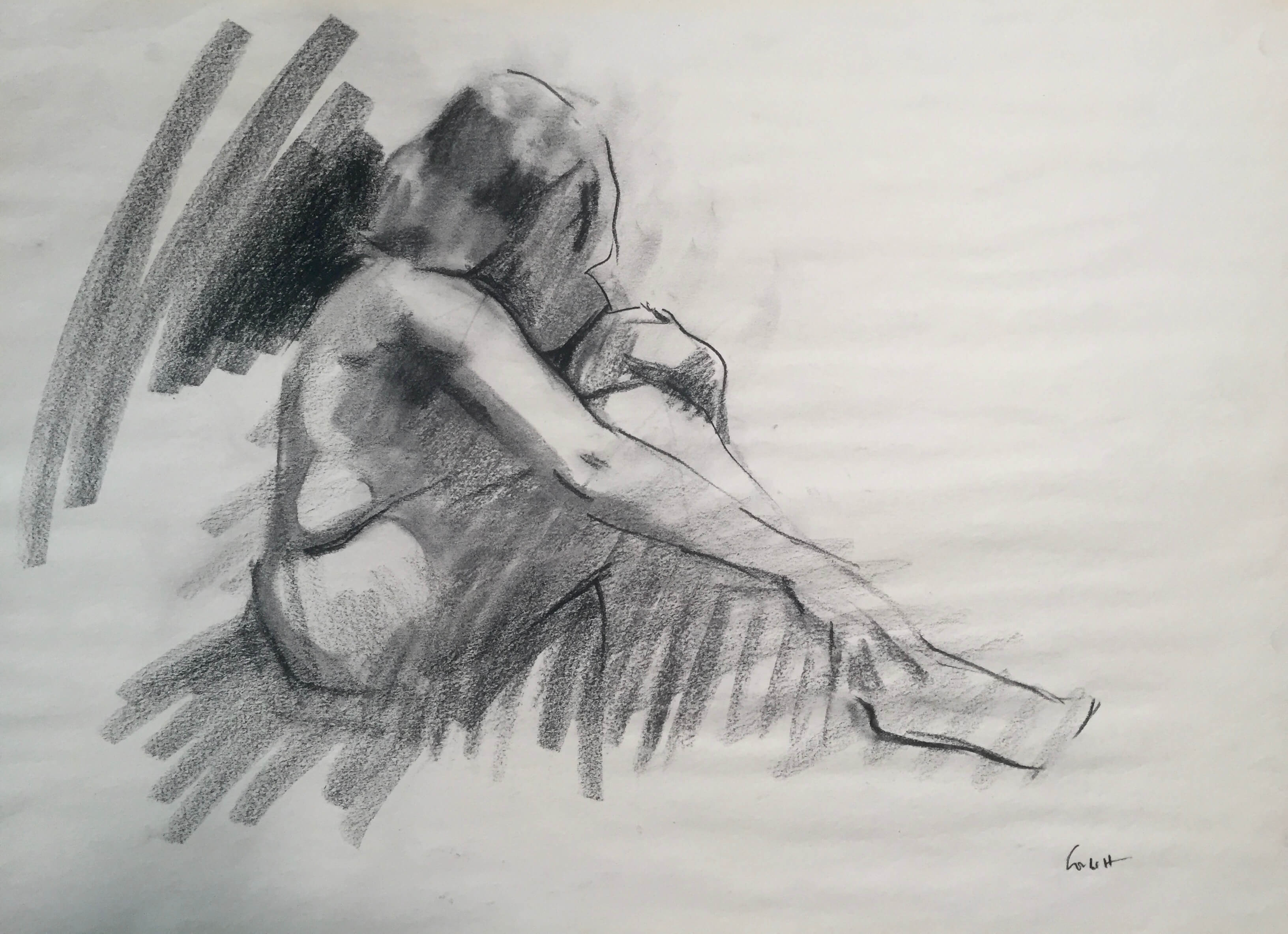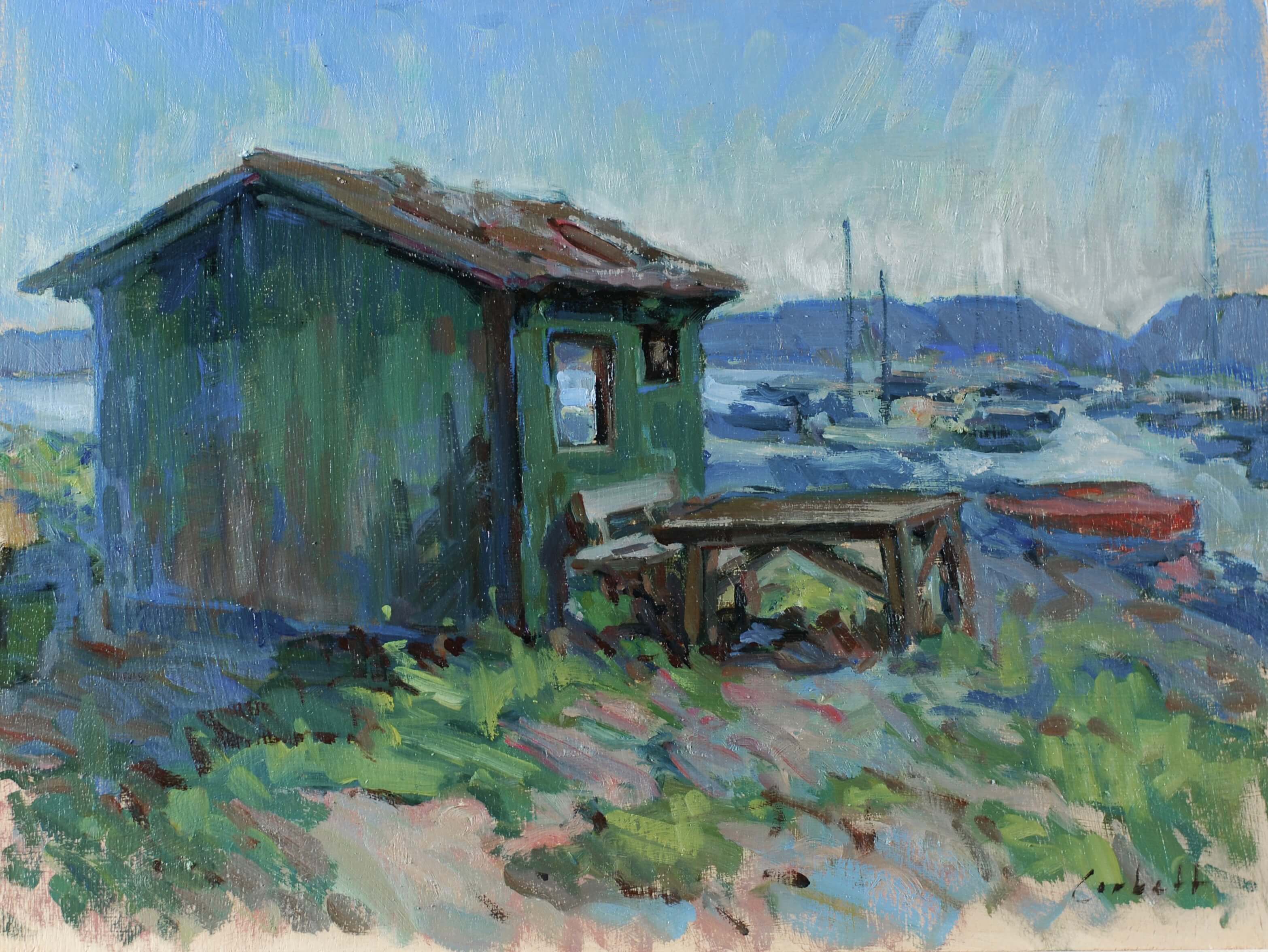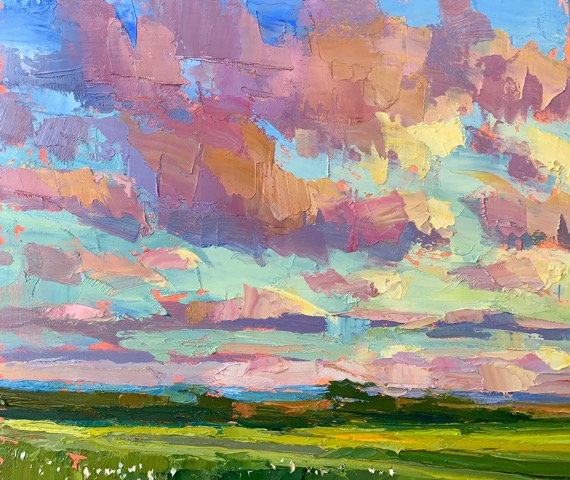 ---
Artist Bio's
Frances Watts

Frances Watts is a British artist inspired by the shifting colours and shapes of the landscape. Often working en plein air, Frances paints quickly, invariably using a palette knife or a large brush to respond to her surroundings with vibrancy and texture. Frances holds a BA in Fine Art from Byam Shaw School of art and has spent several years working as an illustrator.
Jemma Powell

Jemma Powell is an Oxfordshire based artist. She draws her inspiration from nature and the places she travels to, working en plein air in watercolour, charcoal, pencil and oil pastel, bringing it home to develop later in oil on board. They also reflect her passion of the outdoors and the countryside that surrounds her home. Jemma lives with her husband, singer songwriter Jack Savoretti and her 2 children and 3 dogs.
LUCY CORBETT

Lucy Corbett moved to Italy in 1998 to study at the Charles H. Cecil Studios in Florence. Over three years there, she developed her skills as a portrait and landscape artist, employing the sight size tradition. Having developed a love for travel she embarked on several painting excursions around the world, each concluding in London exhibitions. In 2001 Lucy had her first solo exhibition at Knightsbridge Barracks. "Throughout my career I have made a conscious effort to develop my technique and ability, training alongside artists such as Marc Dalessio, Marcus Hodge, Donald Jurney, Teresa Oaxaca and Ben Fenske."
Bella Thewes

Bella Thewes is a photographer currently working on a series of cookbooks on edible flora. She has spent the last three years in Amsterdam photographing plants and seaweed for three cookbooks; 'Foraging in the wild', 'Food from the sea' and 'Edible and medicinal plants' all published by TerraLannoo. All her photographs for this exhibition are of edible and medicinal plants and flowers. This collection of photographs has a likeness to Botanical illustrations, minimal and with fragile beauty.
Nick carrick

Nick Carrick uses nature and the representational world as a springboard intoabstraction for his paintings. The subject matter is diverse, ranging from newspaper clippings, old photos, personal memories both poignant and insignificant, and things that capture his attention on a walk or train journey. "Abject beauty to me often lies within the mundane and banal that is so often overlooked in everyday life."
Sabrina Rowan Hamilton

Sabrina Rowan Hamilton studied at City and Guilds of London Art School achieving a first class degree in painting 1989-1992 and an MA ten years later in 2001. She has won numerous art prizes as well as being shortlisted for the much coveted NatWest Art Prize three years in a row. Her paintings are an abstract and at times a literal reflection of all that it is to be human. Shades of dark are rescued by strokes of light as painted words offer vulnerable statements that are both bold and simple. Sabrina's spiritual observations and dedication to seeking out divine moments in glorious joy and devastating heartbreak, offer visual journeys of chaos refuge, quiet and still.
dave watts

Dave Watts is a Somerset based photographer. "I've always loved photography, from the moment I developed my first roll of film at school." Professionally, he started out in adventure travel and was lucky enough to photograph some amazing places and people, developing a style that works. He likes to shoot quickly and discreetly while capturing the story of your day.
OLIVER BLACKWELL

Oliver Blackwell is a British photographer living and working out of the Cotswolds. His commercial work takes him throughout the UK while his personal work focuses on the landscape of the Devonshire and Cornish coastlines.
Emma Lewis

Emma Lewis is a editorial & commercial photographer based in Somerset & London shooting interiors, lifestyle & food commissions across the UK. The lovely circle used for her logo is a 'nod' to the Ensō – it represents strength, elegance, simplicity & the acceptance of imperfection as perfection. It is an expression of individuality & a symbol that combines the visible & the hidden.
CAMILLA Jackson

Camilla Jackson talents as a painter and sculptor are in her blood: her grandmother, Tonie Brignall, trained under John Skeaping and exhibited at The Royal Academy Summer Exhibition, while her father trained as an illustrator and cartoonist. After attending Bournemouth Art College, Camilla spent two years in Florence, where she studied at the Charles Cecil School. Here she learned and mastered the atelier technique of sight-size, as employed by the likes of Reynolds and Sargent. She returned to England and the Cotswolds, where she started out as apprentice to the legendary Philip Blacker. Amongst other projects during this time she helped sculpt the life size bronze of Best Mate, which can be seen at Cheltenham racecourse.

Amy GARDNER

Amy Gardner is a London based fine artist and printmaker, known best for her bold use of colour and light. The driving force behind Amy's work is empowerment, celebrating womanhood, embracing imperfections and the power of "women supporting women". Her work can be found in various private collections world wide. Amy currently exhibits with a number of galleries across the country and sells at
various international art fairs.
LUCY KENT

Lucy Kent is a Cotswold based artist who paints predominantly en plein air transporting her painting kit across England and wherever she travels abroad, exposed often to the elements and ever-changing seasons she finds herself subject to. Lucy tells us in her own words…. "My paintings evolve with ever changing seasons and different landscape I stand in whilst I strive to capture the unique colours I see. I enjoy the immediacy of working en plein air, recording fleeting information as quickly as I can, as the lights and colours change in front of me, and my painting changes with it. I use vibrant colours and I paint energetically, as I hope to convey the urgency and drama of the scene with each brush stroke and layering of palette knife."
Henrietta Charteris

Henrietta Charteris is a Scottish-born, contemporary figurative painter. She was born in 1979 in Aberdeen, grew up in the Highlands of Scotland, and has lived in California, Switzerland, France, Singapore, and The West of England. She has since returned to Scotland, where she paints out of her log cabin.

Her imaginative paintings are born from memories of the people and places from her past and present, such as Californian camping trips as a child, or more contemporary references to Covid-induced solitude, whilst often drawing on the Nordic landscape and light of her native Scotland. Her paintings have a nostalgic, visceral quality to them. Her practice shares no common formula but instead provides snapshots into her personal history and a commentary on her everyday life and responses to her surrounding landscape.

Henrietta trained in Fine Art and painting in Newcastle and London and has had solo and group shows in both the UK and Singapore.



Shane Aquârt

Shane Aquârt, is a Jamaican born, Caymanian artist who signs his work Dready. Dready is graphic fine art with a unique style influenced by Shane's Caribbean underpinnings and an itinerant life of English boarding school, Canadian high school and US college experiences – it is bright, colourful, whimsical and with a strong visual presence. Dready is both a character that sometimes appears in the art and the style of art itself.
---
CHARITY

A small percentage of the proceedings will be going to 'Tree Sisters'.
"TreeSisters exists to elicit collective responsibility for planetary restoration at the grass roots level with a focus on women and tropical reforestation. We are growing a global network of women who donate monthly to fund the acceleration of tropical reforestation as an expression of collective planetary care."
POSTAGE

Please note that there will be an additional £10 for postage and packaging which covers all the artists works. There will of course be a slight exception for the heavier/framed pieces of which there are only two featured in the Exhibition.
---
ABOUT LLC
Laura launched Laura Long Contemporary in 2017. She promotes exciting contemporary artists and showcases new works for display or investment.

Laura brings new & exciting artists to the buyer and introduces collectors & connoisseurs to their work. She hosts exhibitions at galleries throughout the region. More recently she has moved to Somerset where she hopes to embrace the wealth of talented artists on her doorstep.
---